Our Visions and Aims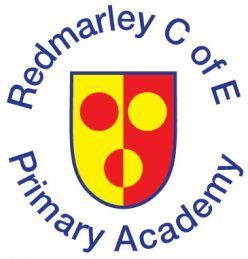 'Shine as a light in the world'
Matthew 5
The bible tells us to let our light shine among people (Matthew 5) At RPA we learn how to shine our light in the world through respect, perseverance and recognition of our achievements: sharing our talents with others.
Special people like us shine
Have faith in yourself
Imagination and creativity flourishes at Redmarley
Never give up
Encourage others
At Redmarley C of E Primary Academy the staff and governors provide our pupils with the best education that we can; one that excites, engages and motivates them to become independent, lifelong learners. Within our Christian setting we aim to provide a secure, caring and happy environment where our pupils will feel confident to achieve their full potential.
Our RPA Learning Motto: Respect • Persevere • Achieve
After consulting with the pupils we chose our motto to reflect the skills that we want our children to have when they leave our school.
We also aim to:
Deliver an education which is inclusive and provides equality of opportunity within a Christian setting.

Create a learning environment that stimulates success.

Celebrate success at the school and encourage our pupils to see themselves as achievers.

Develop and encourage talent as well as recognise and support weakness.

Determine any special individual needs of our pupils and make provision as appropriate to meet these needs.

Promote high expectations and standards of achievement of all our pupils and staff.

Foster a positive ethos in which everyone's contribution is valued.

Recognise the rights of all at RPA and encourage the taking of responsibility as well as consideration of others.

Develop active partnerships which will enrich and support the education of our pupils and development of the school.

Ensure that our Christian values are upheld throughout the school.
Each Class has a special bible story to help us learn more about our value: Shine as a light in the World. You can see these below.