Ofsted Report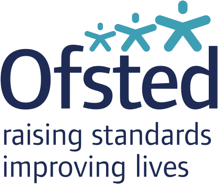 In April 2011 Ofsted conducted an interim assessment and concluded that our outstanding performance achieved in May 2008 had been sustained.
Schools previously judged outstanding are not subject to routine inspection unless concerns are raised about their performance. Her Majesty's Inspectors look at various sources of information, as listed below. This is called an 'interim assessment'.
pupils' academic performance,
pupils' attendance
any inspection visits carried out by Ofsted since the last routine inspection,
Qualifying complaints about the school by parents or carers
any other significant concerns brought to Ofsted's attention.
In May 2008 we had our last full OFSTED inspection. What they said:
This is an outstanding school. Teaching is almost always good and often excellent, resulting in its effectiveness being outstanding overall.
Pupils not only do very well in reading, writing and mathematics, but also in other areas.
Throughout the school, pupils speak and listen exceptionally well, showing skills in these areas way beyond those normally found at this age. They have very good thinking skills, which they demonstrate in discussion.
Care, guidance and support are exceptionally good and create an atmosphere in which pupils thrive.
On top of all these excellent features of provision, pupils' attitudes to school and to learning support their academic progress very well.
The curriculum is extremely varied and stimulating.
The quality of educational provision is very good. In particular, very good teaching ensures that pupils learn very well and achieve well
View the interim assessment and the full report here:
Parent View is an online questionnaire that allows parents and carers to give their views about their child's school at any time. It is also the main mechanism for parents to give their views about their child's school to inspectors at the time of a school inspection.