Pupil Premium Funding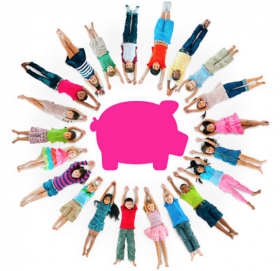 Pupil Premium
In 2011-12 the Government launched its Pupil Premium funding. This money is sent to schools based on the numbers of pupils in the school who are eligible for Free School Meals (FSM). From 2012-13, it was expanded to include all children who have been eligible for FSM within the last 6 years.
This money is allocated to initiatives to ensure pupils reach their full potential, both academically and socially.
A great deal more money from the Academy's budget is added to the Pupil Premium to ensure all children make the required progress and to support the initiatives detailed above.
If your child does not have Free School Meals, but may be eligible because of your family's income level, please do contact the office (in confidence) to register them. Even if you do not wish them to have the meals, this would mean our school could still claim Pupil Premium funding that may be used to help your child e.g. fund places on school trips or activities; access to Rise and Shine Breakfast Club and monies towards your child's school uniform.
You are read our Pupil Premium strategy here.
Sport Premium Funding
The Government is providing £150 million of 'Sport Premium' funding per annum (academic year) to primary schools to support the delivery of PE & School Sport. This funding will be ring fenced and Ofsted will carry out a survey reporting on the first year's expenditure and its impact.
All schools with 17 or more primary-aged pupils (5-11yrs) will receive a lump sum of £16,000 plus a premium of £10 per pupil, per annum.
The Government are not dictating how schools should spend this money, but are clear that schools will need to employ the strategies that they know will support these pupils to increase their active participation in sports.
Schools must spend the additional funding on improving their provision of PE and sport, but they will have the freedom to choose how they do this.
Possible uses for the funding might include:
hiring specialist PE teachers or qualified sports coaches to work with primary teachers when teaching PE
paying for professional development opportunities for teachers in PE and sport
providing cover to release primary teachers for professional development in PE and sport
running sport competitions, or increasing pupils' participation in the School Games
buying quality assured professional development modules or materials for PE and sport
providing places for pupils on after school sports clubs and holiday clubs
pooling the additional funding with that of other local schools
Please click below to see how we propose to spend our funding this year.
View our Sports Premium Spend for 2019/2020.