Welcome to Class 1!
This term in Class 1 our theme is 'Moon Zoom'
Click here to download the theme web.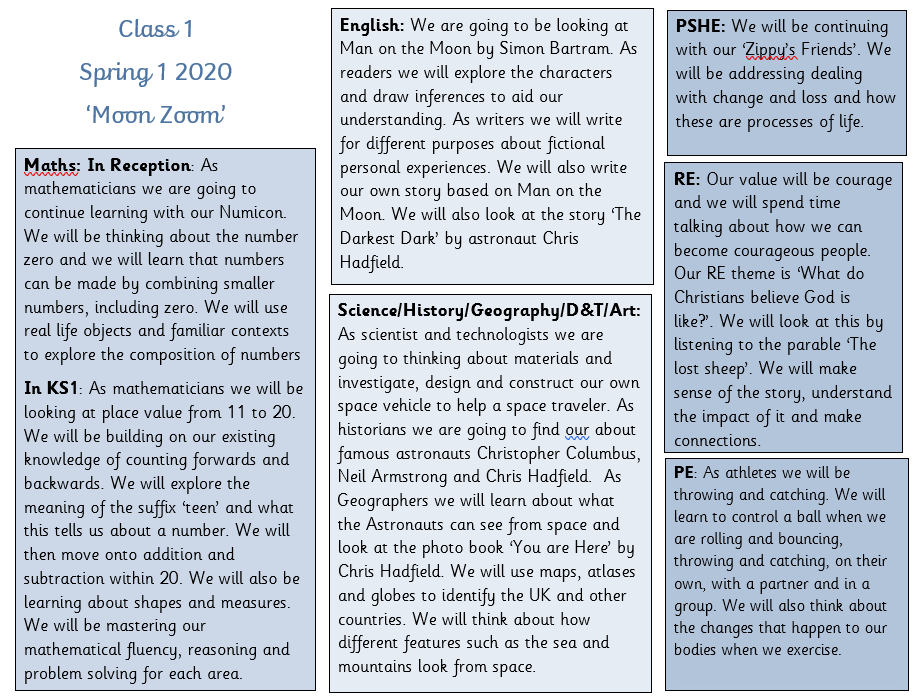 Our Autumn theme was 'Where We Belong'.
Click here to download the theme web.
The children complete a phonics session every day of the week. We follow letters and sounds for phonics and use actions to go along with this.
When we are writing we use sound mats to help us remember how to represent our sounds.
These are the Phase 2 and 3 sounds that we learn.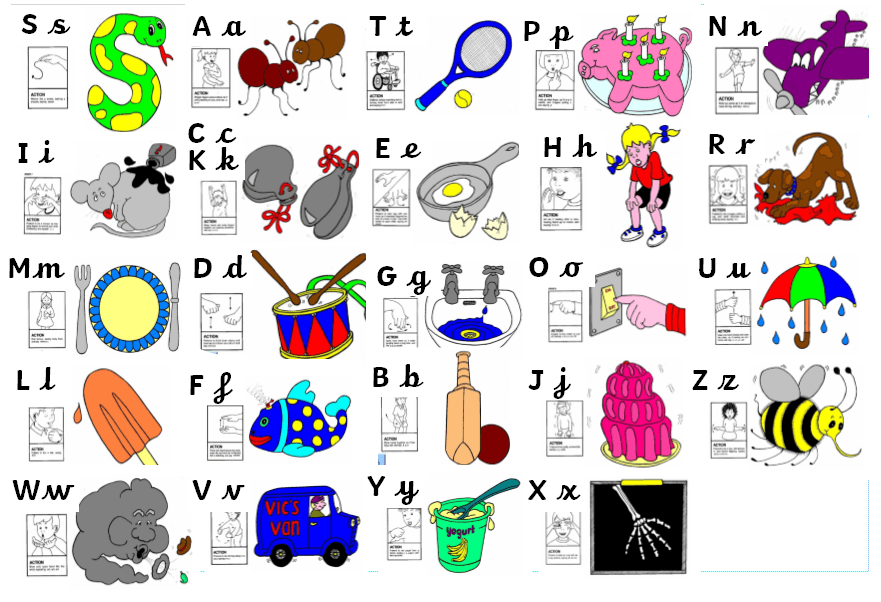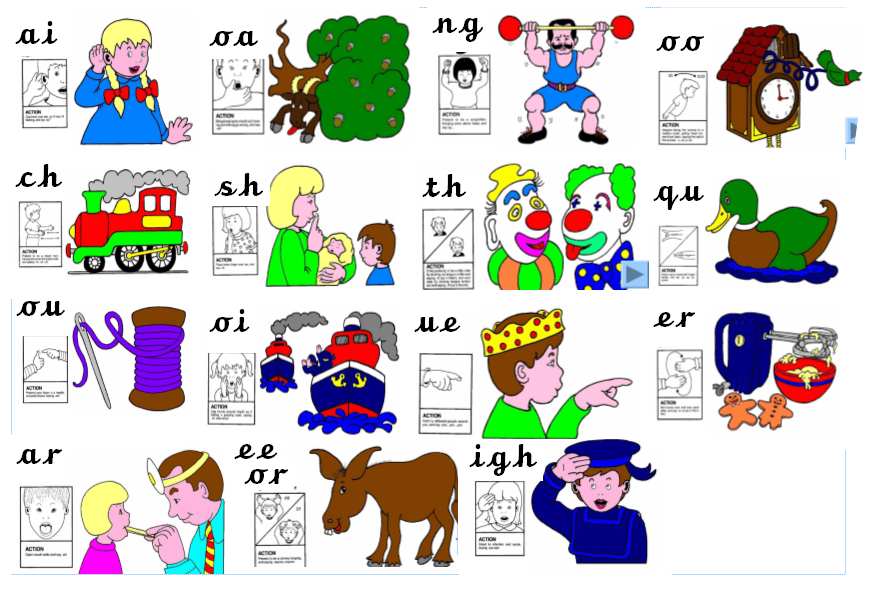 These are the phase 4 sounds that we learn. These sounds are alternatives to the phase 3 sounds.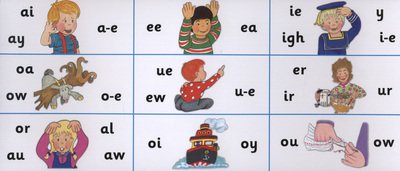 It is really important that we pronounce our phonics sounds in the correct way. Mr Thorne is great at showing us how to pronounce those sounds properly.
Please click here to go to Mr Thorne's Youtube channel.
We also have to learn some words that are very tricky and cannot be sounded out. These words have to be learnt by sight.
Click here for phase 2 tricky words
Click here for phase 3 tricky words
Click here for phase 4 tricky words
Click here for phase 5 tricky words
In English we use the books that link to our book based curriclum,
We Explore the stoires in an exciting and thorough way. We write for many different purposes.
Here is some of the writing we have done so far this term.
We use Numicon lots in our maths sessions. The aim of Numicon is to make numbers real for children.
Children can touch and see the Numicon shapes to support them to be able to see connection between numbers.
The holes in the Numicon shapes represent the numbers 1 to 10, When they are arranged in order children can easily see connections between the numbers, such as 'one more' or 'one less'.

This leads to children being able to see more complex mathematical ideas, like how two fours make eight, three twos make six, and so on. This lays the foundation for their understanding of number all the way through school.
The children in Reception follow the 'Firm Foundations' Numicon Framework.